In this elite marketing pro review, you are going to find out ALL you need to know about using EMP to build your business.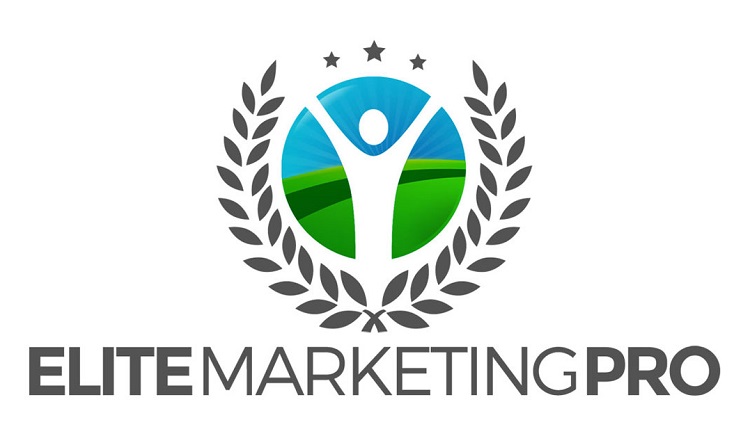 IF you're reading this elite marketing pro review right now, you might be wondering if EMP is for you, or what its all about.
I had tried using similar systems like my lead system pro (MLSP)  before to build my Network Marketing business online, but I did not get the results I wanted, probably because I needed to do some more mindset work and personal growth.
MLSP is another awesome program by the way.
Recently, while looking for an affiliate program to promote to help network marketers, I re-discovered EMP, and I dove right in and the results have been outstanding.
I'm quite excited to share this with you!
So let's get started and dig into this Elite Marketing Pro Review!
What Is Elite Marketing Pro?
Elite Marketing pro is an online education company headed by Tim Erway (co-founder) and Ferny Ceballos (Chief Marketing Officer)
Tim Erway is a top Internet marketer who has worked along the industries elite like Mike Dillard.
Elite marketing pro are behind No Excuses Summit, which is a flagship event for internet network marketers worldwide.
The main purpose of EMP is to teach business owners how to build their businesses using the internet via attraction marketing strategies.
Elite marketing pro was originally magnetic sponsoring LLC of which Mike Dillard was a co-founder.
If you're an online network marketer, then you should have read magnetic sponsoring, by Mike Dillard, which is the bible of attraction marketing.
Attraction marketing is simply about constantly putting out valuable content, that solves the problems of your marketplace (Network Marketers who are struggling to generate leads and sales online).
Doing this brands YOU as an authority, and attracts people to you.
Heads Up:Attraction Marketing Bootcamp
Would you like to know how to build your Network Marketing business online using attraction marketing?
Then sign up for our 10 day FREE attraction marketing bootcamp!
Now, some of the people you prospect will NOT  join your MLM opportunity because they might be in another MLM company.
When you encounter people like this, you can offer them a system like Elite Marketing pro, and earn extra commissions on the side, while building your MLM business with the ones who want to join your opportunity.
In other words, if people join you or not, you still get paid!!!
What is Inside EMP?
Watch this video where I give you a quick tour of my EMP back office.
Click here to grab your Elite marketing pro membership!
Here is what you will get inside of EMP
You are assigned a real live coach who will walk you through a proven curriculum to help you build an online business, and make money FAST, even if you have zero knowledge about online marketing.
For me, this is worth the price of the entire course.
Elite Marketing Pro Automated Sales System 
All you will have to do is drive traffic to proven funnels and offer that convert, and when any sale is made, you gain commissions.
Commissions On Exclusive Elite Marketing Pro Products
You earn 20-100% commissions of ALL sales of EMP products depending on your membership level.
Traffic Generation & Marketing Tools
Capture Page Creator Pro and Authority Blogging System Pro
Ever wanted to set up your own pro blog and capture pages without stress?
Elite Marketing Pro provides that with their membership, allowing you to set up with just a click of a button!
Private Mastermind Group
A private Facebook and google plus group, where 6 and 7 figure affiliates will be available to help you every step of your journey!
Exclusive Elite Training,
Weekly webinars on traffic generation, and cutting edge online marketing methods, and much more.
Commissions are paid through wire transfer, paypal, or check so theres no issue of commissions hanging.
Elite Marketing Pro Review- EMP Products
Some of their products which you can promote as an affiliate are:
How to attract and recruit an army of people into any Network Marketing business without so much as picking up the phone.
How to recruit new reps into your business on social media, without chasing your friends, and family
Learn How To Write Winning Ads, Emails And Capture Pages That Can Make You Sales Round the Clock
EMP also has other courses that cover email marketing, list building, and traffic strategies you need to grow your network marketing business online.
What's The Cost And How Do I join?
You could decide to try it out for 1 USD for 7 days, and after that pay 47 USD a month.
Or you could dive straight in, and take it for 37 USD a month, saving yourself 10 USD.
You could also take their annual membership with is 297 USD /year which comes with even more benefits
You can cancel at anytime, and there's 100% money back guarantee within 30 Days…no questions asked.
Conclusion: Elite Marketing Pro Review
The system is really simple if you're willing to do the work.
After just a few days of working with Elite Marketing pro, I got on the leaderboard top 5 affiliates for the most leads generated in the last 7 days!
Elite Marketing Pro Scam
Elite Marketing pro is NOT a scam.
If you go online searching for elite marketing pro reviews, you will come across some websites posting so called "unbiased reviews" which end up in bashing online programs like EMP just so that they can sell you on their own program.
You can check out EMP, take it for a spin, and if you like it, fine.
If not, you can cancel and request a refund within 30 working days.
 Elite Marketing Pro Review- Who is This Not For?
This is not for you if :
You are looking for a quick fix solution
You are not interested in investing in your education
You're not coachable, and you will not do the work, and will whine about how "it's not working"
Or you think anything online with a price tag attached to it is a scam.
But don't worry, you're a leader, and I know this doesn't apply to you.
So if you're looking for great training strategies to help you build your MLM business online then 
CHECK OUT ELITE MARKETING PRO to see how it can help your business:
Generate More Leads
Get More Sales
Make More Commissions
And build your primary network marketing business, without begging, bugging or chasing anyone.
If you got value from this elite marketing pro review, feel free to like, comment, and share if you got value!
Did This Blog Help You? If so, I would greatly appreciate if you commented below and shared on Facebook and other social media.

Adewale Adebusoye's MLM and Internet Marketing Blog
Follow me on Instagram: @adebusoye
Skype:adebusoye
Email: ade(at)adebusoye (dot)com
PS: I am always looking to work with new leaders.
If you are a no-excuses person and you'd like to work with me directly Click here to apply!